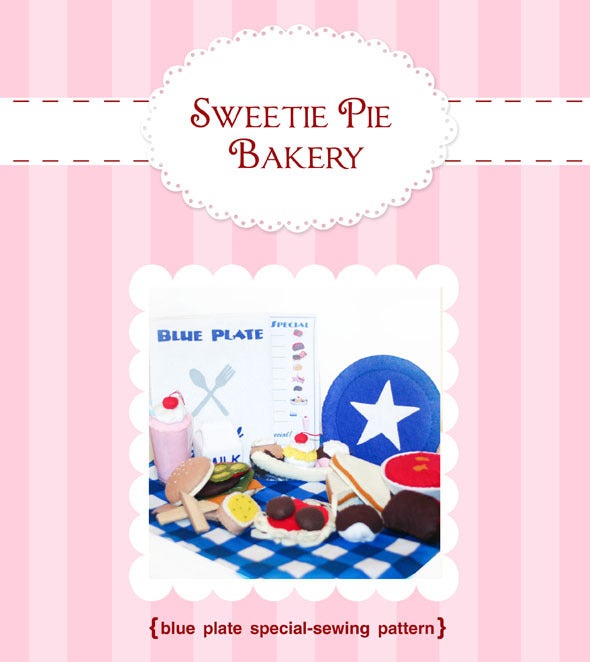 Jessica has annonced the release of the
Blue Plate Special
sewing pattern on her blog
Sweetie Pie Bakery
so I am now free to share what I have been working on with you guys. I just love working with felt! So much fun. I also love how much my little man loves playing with all the things I make him. We have already had a dinner party with his new play food.
First up is a burger with all the fixings - cheese, lettuce, pickles & a tomato.
I made the burger with a textured felt that gave it a cool grilled look. For the bun top, I added seed beads instead of french knots.
Then we have piping hot tomato soup with a few fishy crackers. Ran chose purple for his soup bowl.
A couple of grilled cheese sandwich and some yummy steak fries
and finally spaghetti with meatballs and garlic bread.