I think I have said this before, but I love Dolls & Daydreams softie patterns!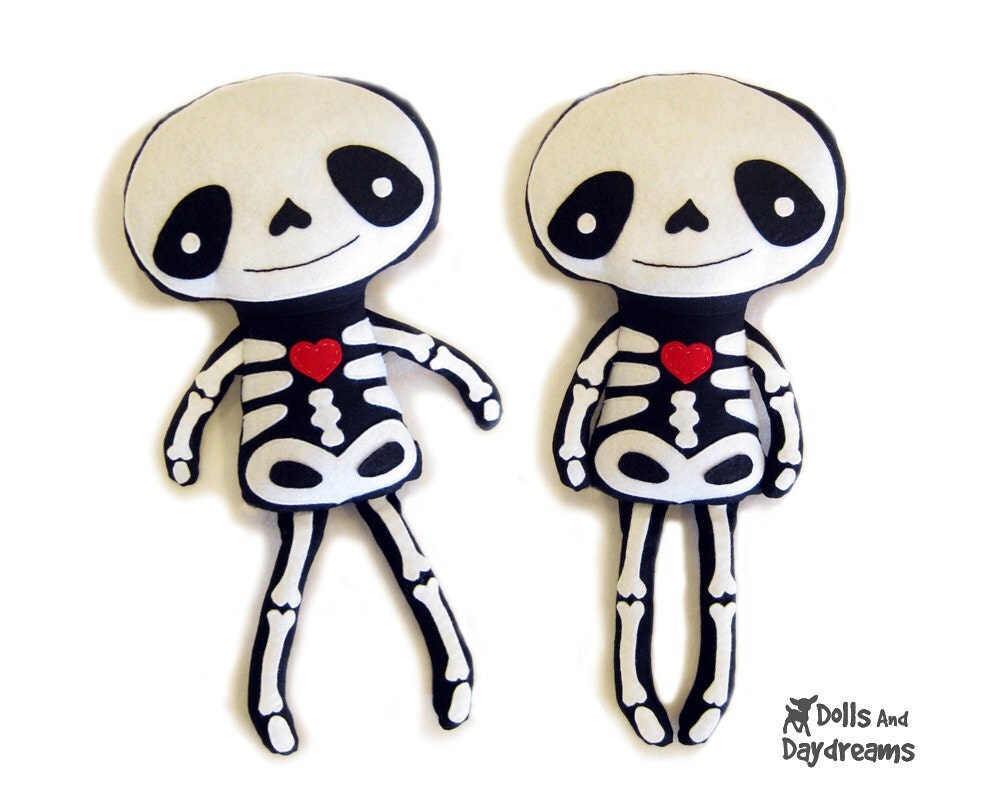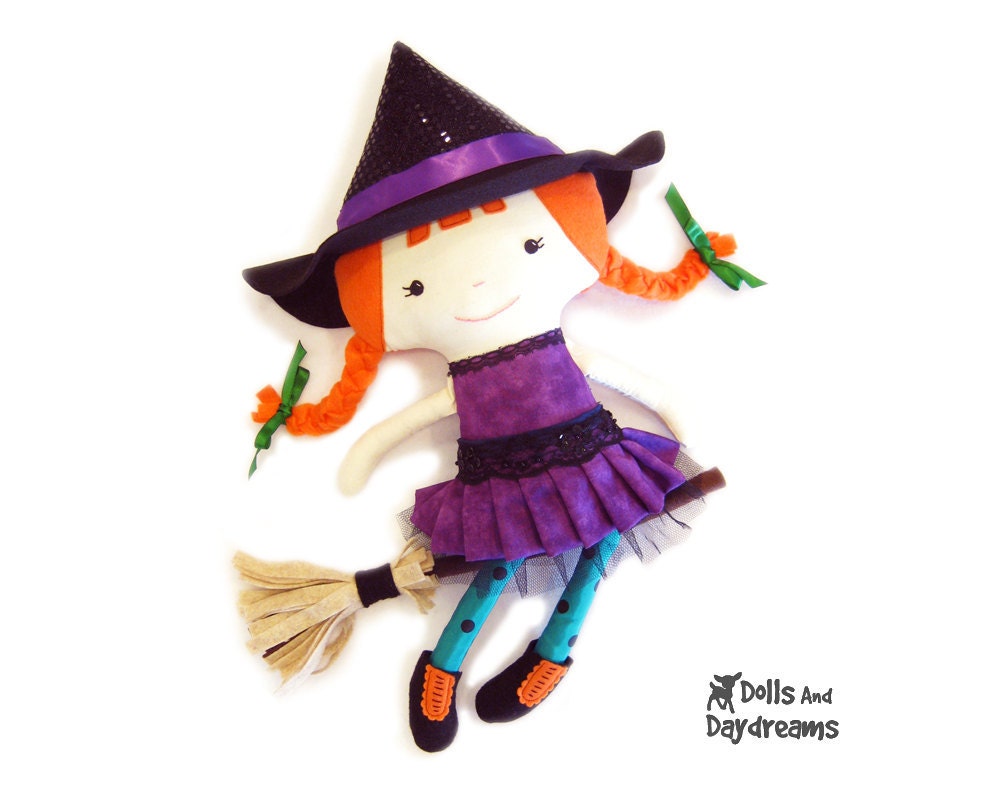 I just knew I had to make them! I showed them to my mom who immediately asked if I could make the pair to decorate her door this Halloween season.
Off to work I went creating some cuties for her.
Here is what I cam up with.
The only real changes I had to make was not stuffing them very firmly so they would fit between the doors.
I also had to add a strap the the witches broom so she could sling it over her shoulder.
By the time I finished up the pair my mom was in the hospital recovering from a double knee replacement. Before hanging them on the door, I decided to take them to visit her. She loved them (as did the nurses)!
Here they are taking a break in her bed while we headed off to physical therapy with my mom.
Now, as soon as Ran laid eyes on the skeleton he just insisted that I make one for him.
For his, I made the bones using an ivory wool blend felt. I let him draw the mouth he wanted and then I embroidered it on. He was so excited to see what he had envisioned and drawn made into reality.