Challenge: Create an item for a contest
Project: Pretty Pot Holder

The prize?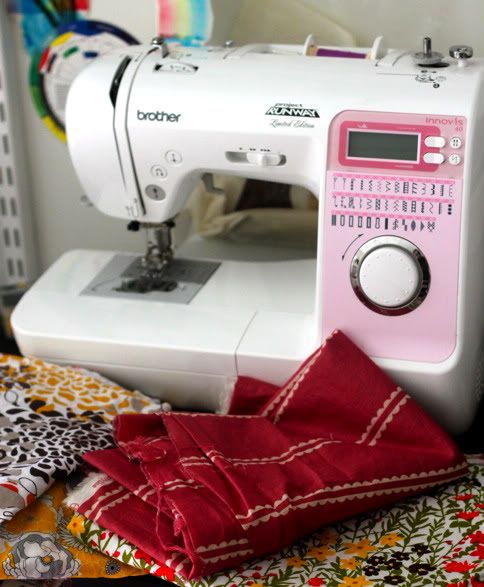 How cool would that be to win a new sewing machine?
I haven't entered a sewing contest since I made these babies some time in the early 80's for a Camp Fire USA art competition. So, this should be fun.
I decided that it was the perfect time to bring out my portable machine and hang in the living room with the family and do some piecing.
Contest entries have to be in by February 10th and I am hoping to have a lovely butterfly potholder to share with you in a few days...